2023 Board and Officers
President – Louie Draxler (Display/Contact Name "livetodrive")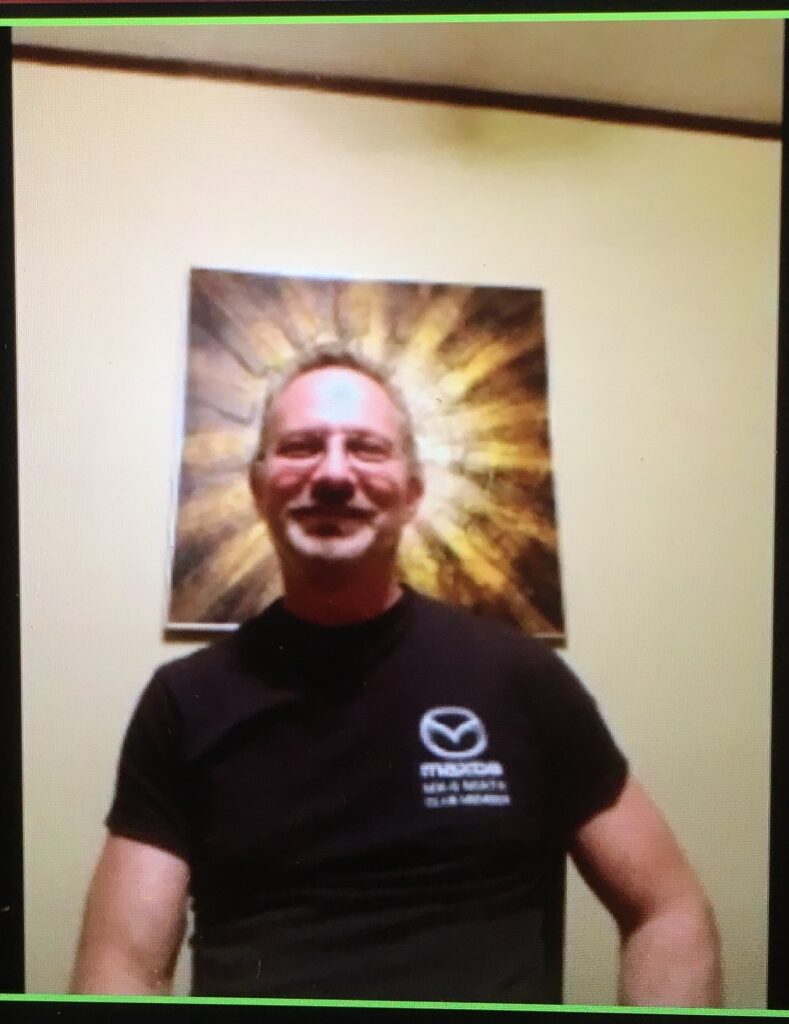 Hello Miata people! I am very thankful to be your President! I had coveted Miatas since the NB days. Sadly, economics and children threw a 10mm wrench into my ownership plans at the time. But the lure of the muscular NC was the siren song that dashed me against the doors of my local dealership.
I was in love.
Now I own that NC and an RF, and any day that I am driving one of my petrol kids, is a fine day!
The Club is near and dear to my heart because of you. Anyone who owns a Miata is someone that I want to talk with, drive with, and maybe even get ice cream with. So, thanks for being a member. Thanks for signing up for drives. Thanks for sharing insights into any mods you have done. And, hey, thanks for reading this. You really didn't have to.
Vice-President – Neil D'Andria (Display/Contact Name "Neil & Kelly")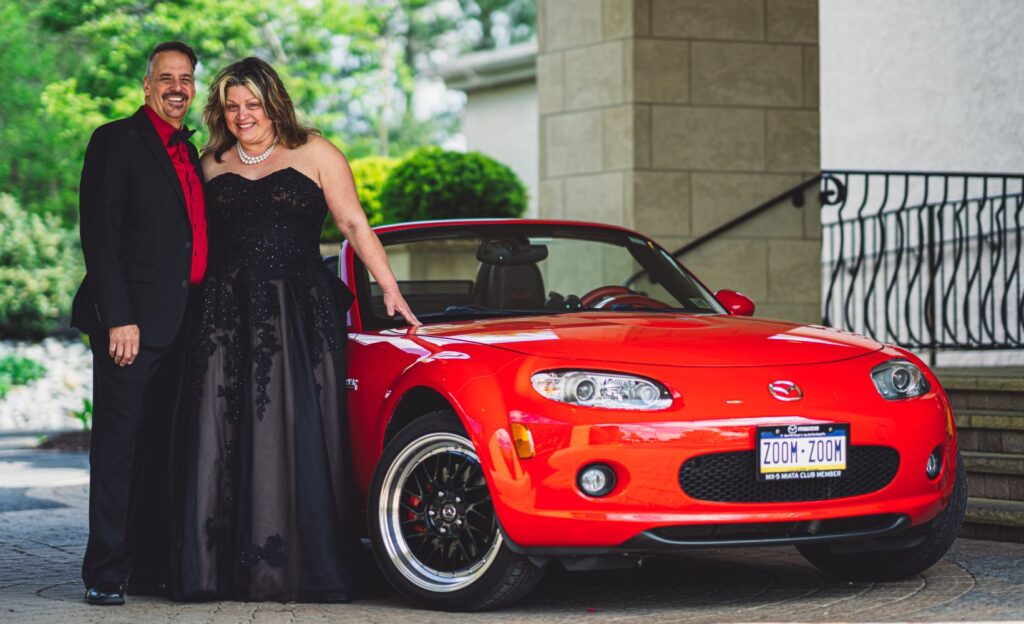 Hello fellow LVMOC Members. I'm Neil D'Andria. When I was 18 my dad had given me my first car, a 1967 Ford Mustang. Since then, I have always enjoyed working on cars, eventually attending Somerset County Community college, and receiving an Associate's degree in Automotive Technology.
In April of 2021 I had decided to look for a 2-seater roadster. After searching many different types I found my emotional support toy, a 2007 Miata out of Queens NY. I had it delivered on a flatbed to my home in Bethlehem where I started working on it inside and out to make it my own.
I found many groups online but only one actually did more than just talk. I was excited to find LVMOC.NET, a fun group of people who gather together to enjoy the curvy open roads on a regular basis. The Miata community is made up of special people, and at our age it is nice to have a way to make friends and enjoy our cars at the same time.
I have been allowed to post all the events our club has on Facebook to allow more people to see our numerous activities.
I am truly honored to be your Vice-President, and I want to continue the energy of this group moving forward. My wife, Kelly, and I enjoy being a part of something that creates great relationships based on our common interest in our beloved Miatas.
Secretary – Jeff Frost (Display/Contact Name "CTt3MX5")
My name is Jeff Frost and I have had an appreciation for cars since I was young. In the 80's, I would browse through car magazines and daydream about one day owning one of those glorious machines I saw posted on the pages. I was enamored with the high HP exotics offered by German and Italian car makers, I am looking at you 911, Testarossa and Countach among others. In the 90's, early 00's it was the Audi Avants, BMW M5 and MB family haulers that I dreamed of. After all, it wasn't practical to put two car seats in a 911. Believe it or not the Miata was not on any of my lists at this time.
Then in 2006, I purchased my first Mazda, a 2002 Protege5. Prior to this, all my daily drivers were practical second cars for the family, basic transportation from point A to point B that did nothing to excite the driving experience. This was the first car that I looked for any excuse to go run an errand or simply take a drive. I joined multiple Mazda forums where I learned to do my own maintenance and may have done a few modifications.
These forums are where I truly discovered the Miata. Of course, I had read about them in past years but didn't appreciate them for what they were. As a few forum friends transitioned from the P5 to a Miata, I started to get real firsthand descriptions of what the car was like, and the hook was set. In March of 2014, I brought my first Miata home, an NB, since then I have owned an NC and now an ND. They have all been wonderful in their own way and I am fortunate that I have been able to 'sample' three generations of Miatae.
I found LVMOC back in 2014 and jumped at joining so I could meet other Miata enthusiasts and learn even more about them. It is a great club, and this is thanks to the great members that make-it-so. I accepted the office of Secretary as I'd like to give back to the club that has given me many fond memories and friendships in such a short amount of time.
Treasurer – David Sell (Display/Contact Name "Flying Dutchman")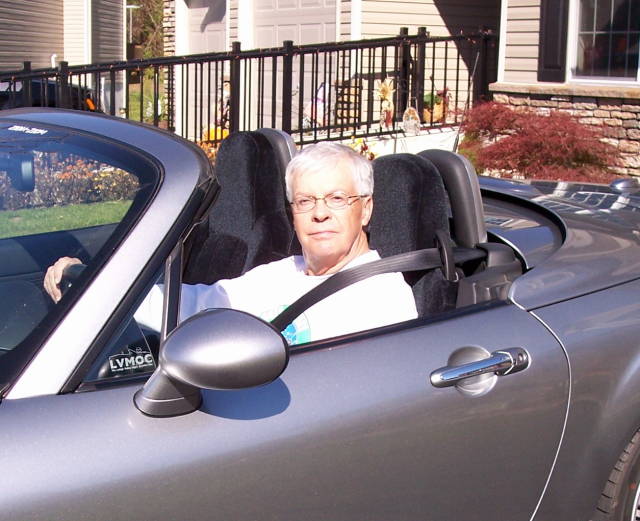 Being a life-long car nut, I started reading Road & Track and Sports Cars Illustrated in the mid-1950s and added Hot Rod Magazine in the early 1960s. I learned to drive in my dad's 1959 Volvo PV-544 and practiced my early "heel-and-toe" downshifts on the back roads of upper Bucks County. My various vehicles have included a 2-stroke Saab, a VW Kombi camper, a couple of Corvettes (sounded good, but not much fun to drive), a couple of Porsches (nope, no 911s) and a few motorcycles. I competed in some autocrosses in the 1960s and spent a day in an F2000 with the Bertil Roos Driving School in the early 2000s. In addition to driving, Janice and I enjoyed 35 years of cruising in our various boats, followed by about 7 years of traveling by RV. We owned a 1993 NA Miata for 17 years before replacing it with a nice, silver 2011 NC PRHT (actually, this one is Janice's, not mine. My daily drive is an SUV. Oh, well…).

I'm pleased to have the opportunity to serve the Club as Treasurer for another year.

Governor – Ken Hill (Display/Contact Name "Ken Hill")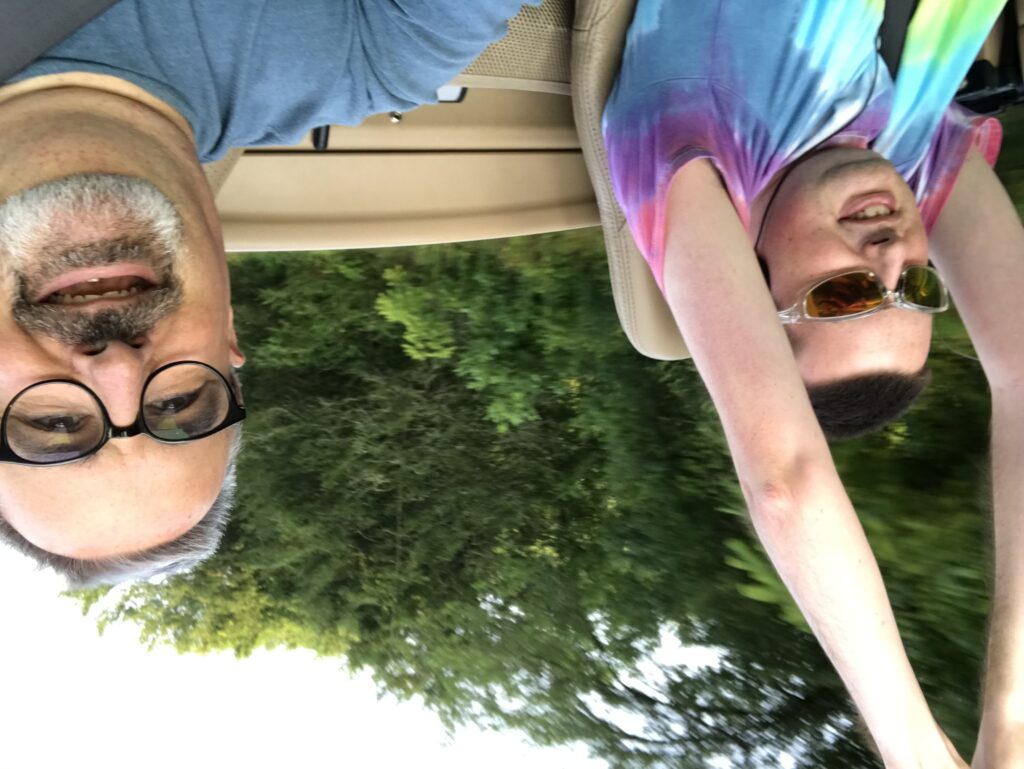 I've been a member of LVMOC since 2008, and I'm grateful to be able to give back to the club that has brought so much fun and enjoyment to me and my son Evan's lives. Evan is my ever-present co-pilot. I have been a Miata owner since 1993. I moved around the country for several years for my job and always joined a Miata club wherever I lived. LVMOC is my 8th Miata club. I'm on my third Miata and second yellow one. I'm the ultimate tinkerer. I can't leave anything as it came from the manufacturer. Needless to say, all my Miatas have been extensively modified. This uncontrollable urge to make things go faster landed me a job at Flyin' Miata for 5 years, from 2000 to 2004. Working on Miatas and interacting with many Miata owners was a dream come true. Since moving back to Pennsylvania, I enjoy driving my Miata on the roads here in the eastern side of the state. By day I'm an engineer at EnerSys, an industrial battery manufacturer based in Reading, where I am a Compliance Engineer, a job that entails identifying all the regulatory standards a new product has to meet and then building the list of tests necessary to meet those requirements.